And for professional event organizers: is it the right tool for serendipitous, casual breakout rooms that are missing so heavily in today's remote-first, pyjamas-driven conference market?
There's been a lot of hype and debate lately about Clubhouse, the app for drop-in audio chat that made headlines with their massive growth and funding round at $1B valuation in less than a year after launching.
I recently spoke about it on a PIRATEx Deep Dive podcast #GrumpyBen #Luddites
You can get the podcast version as well:
Let's review what the hype and debate is all about, including a few considerations around data ownership and network effects that should be relevant to everyone involved in events – whether you are experiencing Zoomitis or not.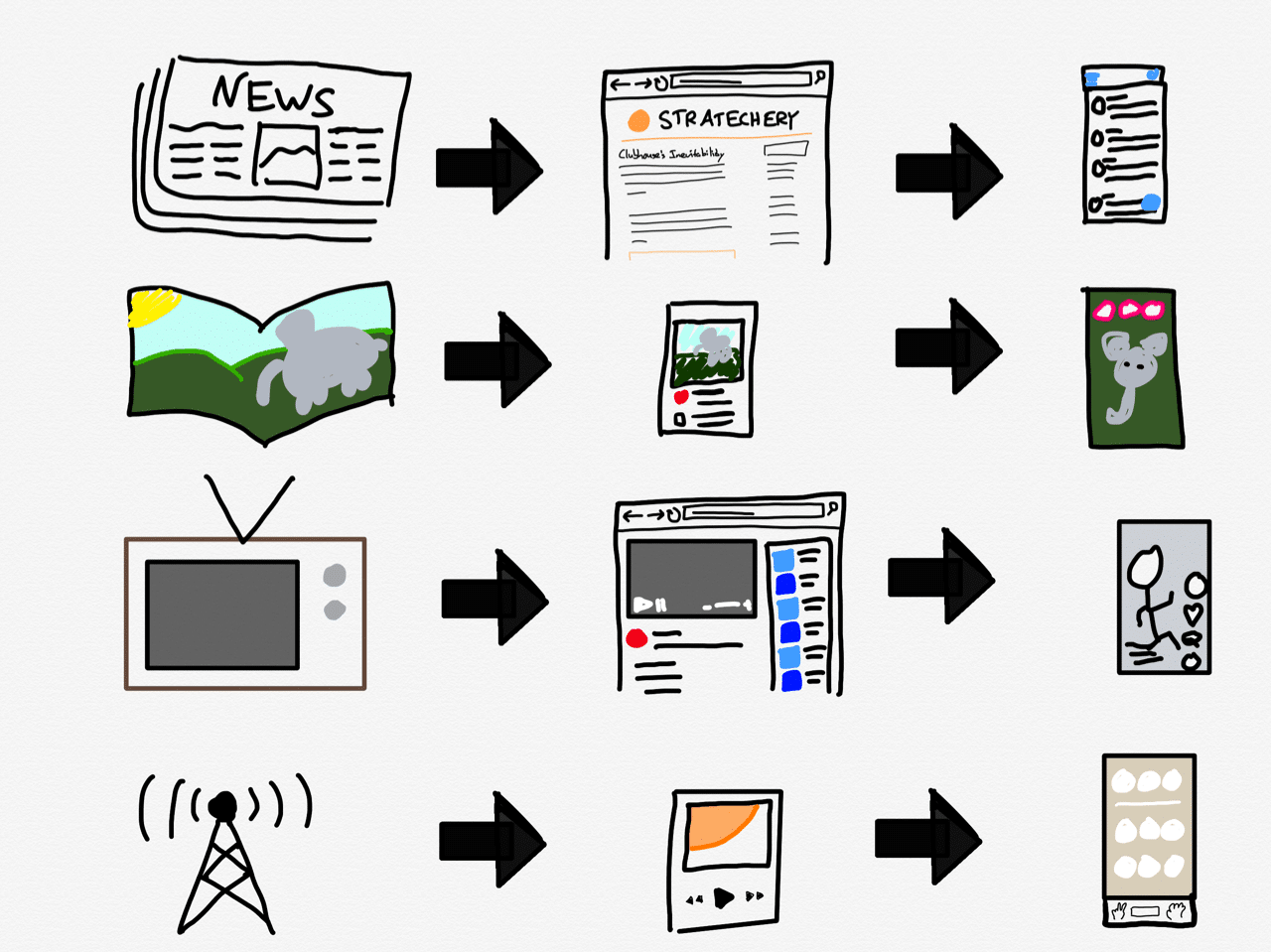 Running events on Clubhouse 101
Let's make one thing clear: it's super easy and convenient to setup an event on Clubhouse. Two clicks and you're done.
No video, no slides and very little scripting. It's intuitive and the barrier to entry is so low that even the most PR-reluctant speakers are now jumping on the bandwagon.
Events are rooms, meaning that they are a temporary space made up of a collection of hosts/moderators and speakers that gather either spontaneously (more on that below) or at a scheduled time in front of a non-registered, free-flowing audience.
Listeners can join these rooms/events and raise their hands if they want to ask questions or "jump on stage" to join the conversation. They can leave whenever they want. Then the time is over and the event is gone.
You can tap to create a community within the app if you're running 'clubs', the equivalent of a slack channel or telegram group for live event planning. Moderators of clubs get some permissions, such as hosting events on behalf of the club. You need to host at least one weekly event for 3 weeks in a row to get your own Club.
All the members get notified when an event is happening or when members of the club are joining events. The amount of notifications triggered by the app is currently insane.
The recent participation of Elon Musk in a Clubhouse event broke the platform's limit of 5,000 attendees per room and hinted at the platform's potential in the event market with hundreds of rooms and YouTube channels streaming the conversation live.
Artists are also taking over over the platform with live DJ sets and music performances. It isn't that easy to broadcast live music on a mobile app but you can make it happen if you really want.
The FOMO is real
I won't get into the history of Clubhouse and how it took the world by storm, especially in Europe within the past few weeks.
Instead, check out the links below to get a comprehensive view of the origins of the platform in Silicon Valley back in April 2020 and how it was already so "popular" within the technology bubble before its launch on the App Store in October 2020. With barely 10K users, it seemed like everyone on my Twitter Feed was already there.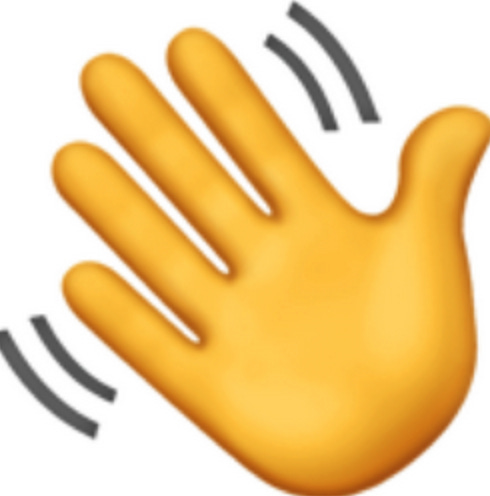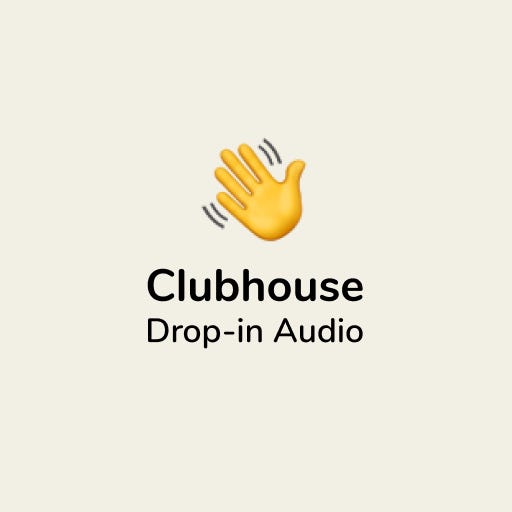 As usual with a new, popular platform there is also a lot of detractors. One key aspect that caught my attention was pointed out by Jason Calacanis on Capiche.fm, a Clubhouse competitor.
Clubhouse managed to build a very diverse community from Day 1, onboarding celebrities from the entertainment and sports industries.
It's fair to ask if a team of privileged entrepreneurs and investors out of Silicon Valley are the best ones to build a community that resonates within today's black culture – or not? We can also question the fact that another attention-grabbing social network is being built out of Silicon Valley, where Facebook, Google and other addictive products are designed with the negative impact on society that we recently witnessed.
So the question is more about the opportunity for creators and the new generation of entrepreneurs to get their voice heard in this uncharted territory.
Without the pressure of getting under the spotlight and travelling to international conferences to raise your speaker profile, Clubhouse could be levelling down the playing field.
It opens the door to new voices that can craft their message and grow their following before stepping into the established conference circuit.
Sounds good to me.
However, I tend to think – as an event organizer – that not everyone should be a speaker. It's not because you have access to a microphone that your message is valuable to the audience and the lack of curation and scripting is one of the biggest issues that I see in this initial phase of the platform.
Events with serendipity
What's so good about Clubhouse for events?
It's serendipity.
No need to plan ahead, or if you love to plan but don't have much time then you can plan a panel in less than an hour. I got invited on a Sunday night for a session scheduled to take place on a Tuesday at 1PM. It's a lot of time for planning in this new, always open digital event market.
The kind of events being broadcast on the platform go way beyond B2B as you can imagine.
As someone who deals with a lot of event organizers, I've seen a growing interest in this platform being triggered by the need of more spontaneous, conversational formats that seem unlikely to happen within robust virtual event platforms like Hopin, Swapcard or Balloon.
What if we could host breakout sessions after panels within Clubhouse?
Sounds like a perfect plan for most event planners. Easy to host, even last minute. Engaging, expanding your audience beyond registered attendees, thanks to powerful network effects.
Established event organizers like SaaStr have already used this format and they seem happy with it.
Isn't it the consequence of our own incapacity as event organizers to reinvent live event formats online?
I'm not sure wether the hype around voice-first events will last long. But if it does, there will be other platforms fighting for our attention, such as Twitter's Space.
Data elephant in the (Clubhouse) room
I already spoke and wrote about the challenges of the blinded appraisal of virtual event platforms in a time of pandemics.
Call me old-school or biased but I'm very pro in-person events. While I do believe in the value of digitalization and expect immersive technologies to impact face-to-face interactions in the coming decade, I'm not happy about the disintermediation of the event industry in its current form.
In the professional event space, quality matters.
Curation is hard, it's not something that some AI-powered technology can replace. At least not for now.
While I can understand that established brands get excited with the newly reconquered freedom from the large and ROI-uncertain tradeshows that milked their dollars away for so many years, I don't believe that we're winning more freedom out of it. Quite the opposite.
This is the advent of the Amazon of business networking. A winner-takes-it-all game. Could the event industry avoid a disruption that transformed the retail market so heavily in the last years? Or are we supposed to embrace this Napster moment without a fight?
The main issue for event organizers with Clubhouse – and any other social media – is the lack of ownership. You don't own your audience there, you're giving away data to a third party and you'll never get it back. Same with Substack or Medium.
Feeling bad about your engagement rates and CTR on Facebook? Clubhouse will also be a deceiving platform for your media. I'd rather keep building my audience where I can own it: SMS, email and SEO.
Another issue is the privacy concerns on the user side. Do you really want your attendees to share their contact details with this platform?
Back in June 2020, we witnessed a lot of concern among event organizers around data ownership of virtual event platforms. Basically you're sharing your attendees data with them and that's why they are so valuable. They can market other events to your audience, and there's nothing you can do about it.
We're in February 2021 and I hear about GDPR-obsessed companies giving away their data to these software companies without even checking the Terms and Conditions. Like a consumer signing up to Clubhouse without realizing that her conversations are being recorded (temporarily) for the sake of safety and moderation.
Welcome to the new event industry. If it's free, it's because you're the product.