That said, it's not the same to move a physical class online than to turn South Summit, one of the largest European tech events, into a hybrid event.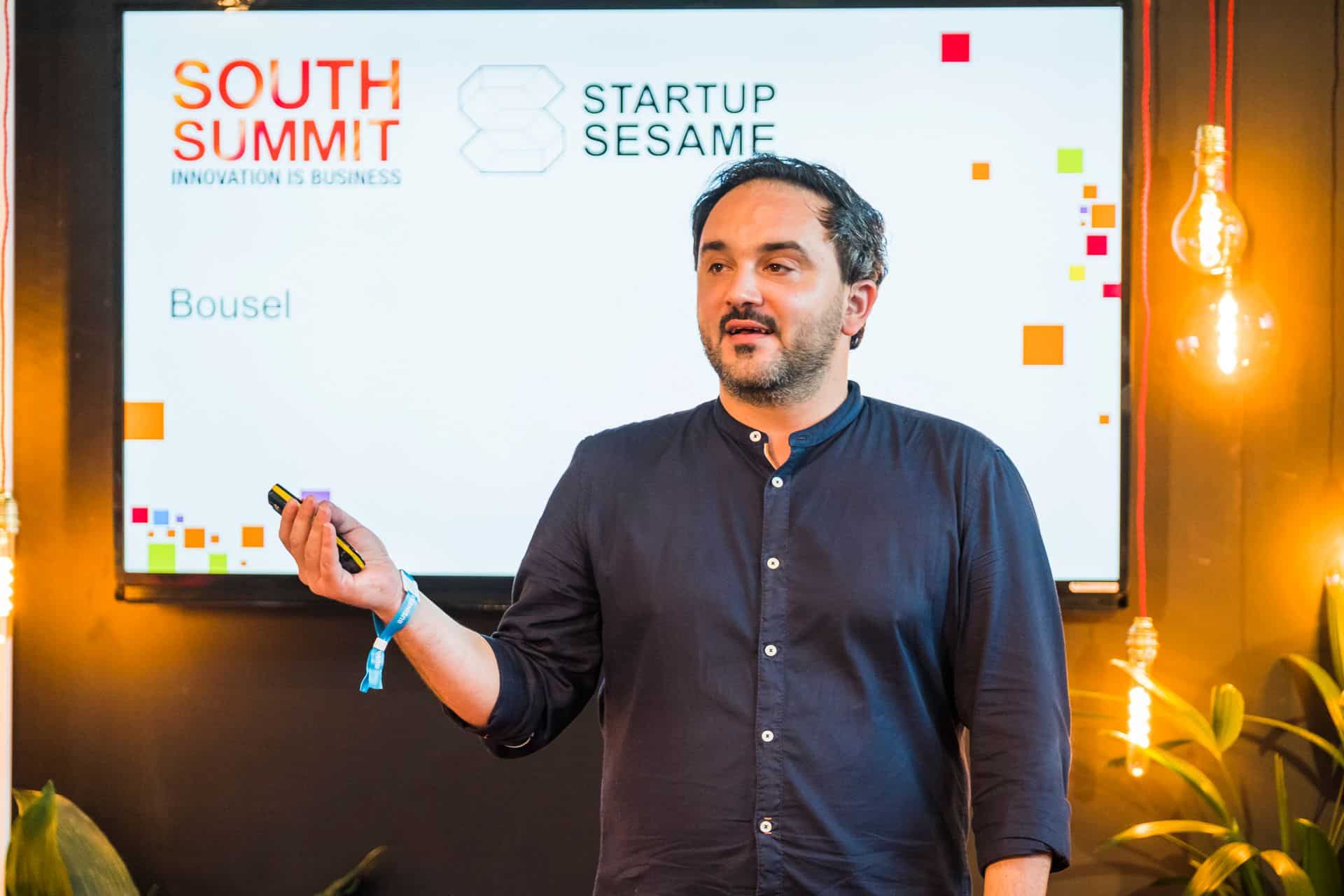 The trials
Spain Startup, the company behind South Summit, began moving its activity online in early March. The goal was to move their small scale vertical events to a virtual environment and see how it worked. As with any first test, some were executed better than others, but it was a great testing ground to figure out how specific components could, would, and should perform online.
There are many pieces of an event that require a particular adaptation. These multiply when you're also running startup pitches. And this was what the small scale events were all about.
Do you allow live pitching?
Do you allow live Q & A?
If you prerecord part of it, how do you scale it so that every startup delivers the same video quality? Etc.
All of these pieces had to be figured out.
One component I remember vividly was the format for startup pitches.
The team realized that, while they're watching the pitch on a screen, the audience still takes specific visual cues from the presenter. The "usual" way to do an online pitch is to have the startup share their screen (and slides) and their face is relegated to a small corner.
This format wasn't cutting it for the team. They decided to modify the layout so that the slides covered two-thirds of the screen and allow the reminding space for the presenter.
Oh, what a significant change that was. This modification, though, introduced a new challenge. We had to be careful and insist on larger-than-usual fonts and visuals to account for loss of screen space in the slidedeck.
Lessons Learned
Startup pitches are just one of the myriad of examples you have when producing a conference. From abrupt disconnection of speakers, to how to enhance the now-infamous videowall with all the connected people (you don't want a wall of black squares behind you). From problems with lighting my face to how to handle and deliver live questions.
There are plenty of situations that the team had to figure out on the job. While some group members had done television broadcasting, the reality is that their tools and procedures are well known and tested.
It's not the case with online broadcasting.
Half of the tools are immature. They offer plenty of potential, sure, but they are untested, crash under stress, or aren't flexible enough for the range of situations you end up managing. And trust me, no two conferences are exactly alike.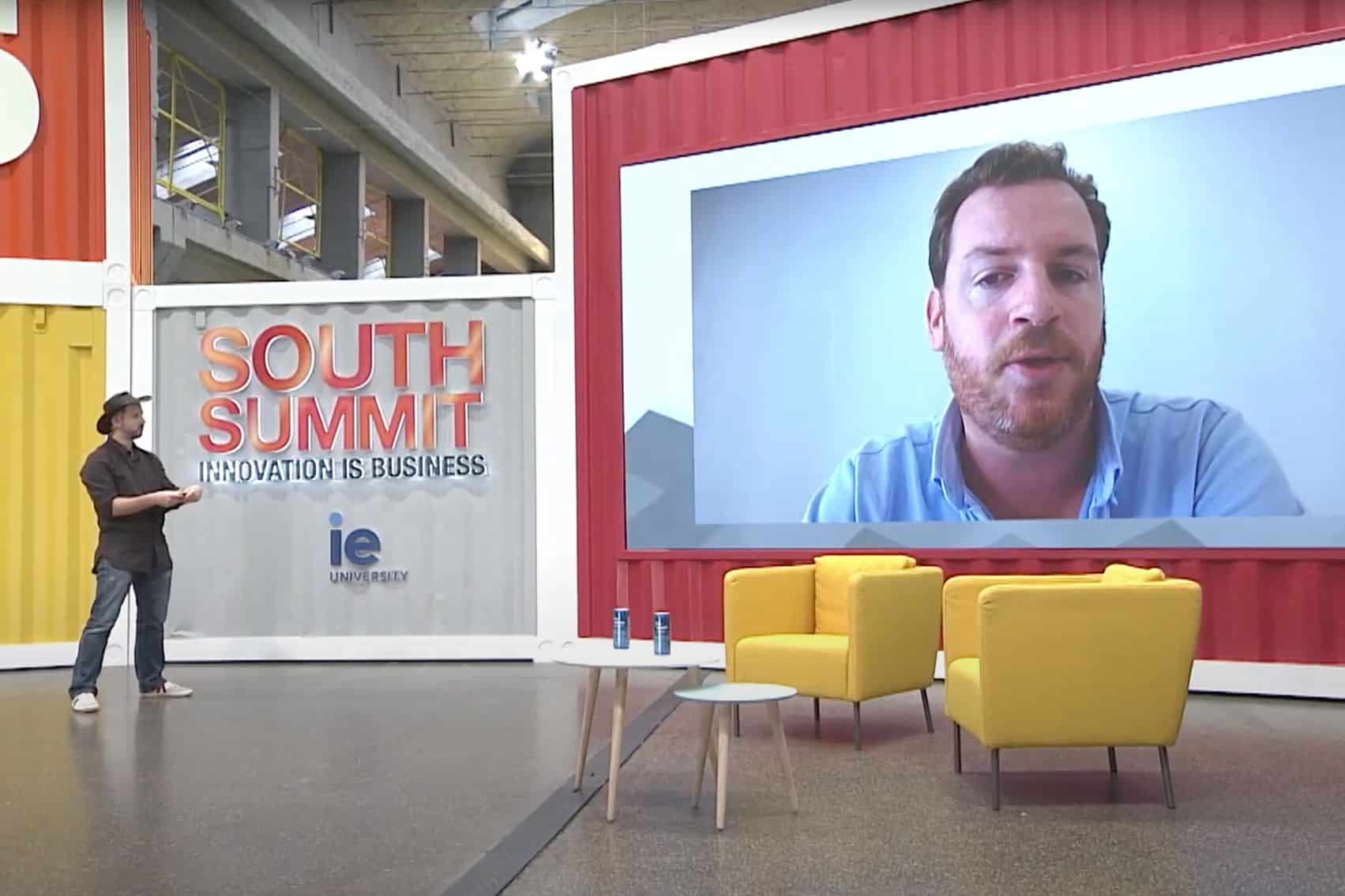 It wasn't just the tools; the team had to improvise contingency plans for different risk scenarios. Suddenly, it wasn't enough to just have speakers.
Going virual meant that it was more accessible than ever to have incredible speakers from all over the world. But with this ease of accessibility also comes the ease of cancellations. Sometimes with only two hours' notice.
And with a global speaker lineup, a host of new challenges are involved: timezones, connectivity issues, and, perhaps most importantly, the pandemic's situation in each city you connected to.
For example, if one of the pitching startups was at a potential epicenter of a new outbreak, you had to plan for a possible bailout.
And all of this planning and testing takes time. I see far too many conferences winging it. You shouldn't do it. If you're moving something online, make sure you execute some dry runs before. I'm not talking about a rehearsal, but some small scale events ahead of time so that everyone, team and speakers alike, know how things work. And maybe, more importantly, what is prone to break and how to recover from it if it does happen.
The Big Day
Everyone in the team believed we would delay the conference, especially after being in lockdown in Spain for several months. In late July, the call came in; we were keeping the original October date. That meant we had two months to go from zero to hybrid event.
I have nothing but praise for the incredible effort the whole team put into making South Summit happen.
And happen it did.
The production was a hybrid approach of live recordings and live broadcasts. It wasn't easy. It required drastic changes from the content perspective and, of course, an outstanding production so that all the pieces worked together without a hitch.
I hosted three tracks over two days, and I must say, it was fun. I always wanted to do live TV, and here it was, my chance. It was fun indeed but also required some on-the-fly adaptations I hadn't expected.
The first significant change was that we went from one stage to three. So within the same space, I had to move across three different areas. I must confess that all those years watching live television came in handy. Transitions between stage areas needed to feel natural, but mindful of the cameras that were following me.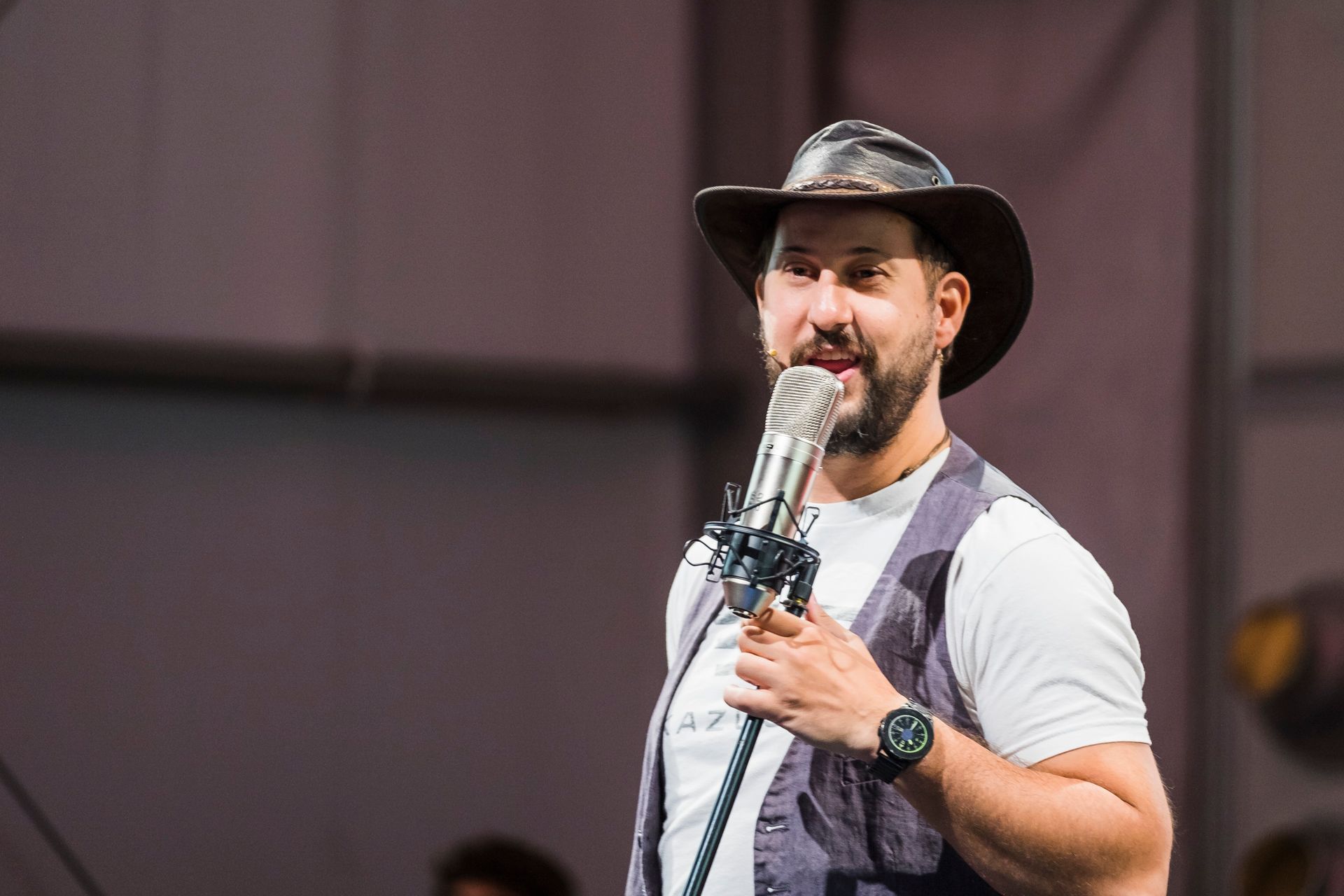 The first challenge became lighting. I wear a hat on stage, so they had to modify the lighting angles, even adding some floor lighting to get the right effect—all these changes in quasi-real-time.
The second challenge was, ironically, the cameras. On a real stage, you have an audience. You watch faces laugh, yawn. People busy, people talking, and people gasping.
On a TV stage, you have the cold stare of a lens just inches from your face. It's unnatural and a bit unnerving. It took me a while to get used to looking and talking to the camera. This situation was even more demanding when I had physical guests on stage.
The third challenge was about guests, indeed. In a typical environment, you mostly have physical guests. Under the new standard, I had up to five different types of guests I had to accommodate. Each one required a slightly different treatment or a separate stage area. Remembering when, where, and at what you had to talk, was a struggle. I enjoyed it plenty, and after the first few hours it becomes second nature, but it's not for everyone, that's for sure.
Last but not least, I realized I had to change some of my own specific behavioral patterns for them to carry during the broadcast. For example, a go-to of mine to get the audience energized is asking them to clap, applaud, yell, or even dance. It was frustrating because that part of the show has always been my thing. Instead, I had to rely on the capable production team for all the special effects. It's weird.
It gives you a sense of vertigo, of lack of control over the show.
This emptiness is why it's critical to have a great production team. People I can blindly trust for guidance and direction while I'm on the stage.
Another behavioral quirk I had to adapt to was the earpiece monitoring, and the "second voice" of my producer. While we didn't expect too many live changes, we had several live hiccups. These were nothing too extreme, but stuff you had to take in stride and integrate somehow into your good-for-nothing plan you had for the next segment.
Quick thinking, trust in your camera people, and simple and clear instructions from your producer are essential.
The team has always been vital at any conference. What happens backstage and the weeks before the event is way more important than what happens on stage.
With virtual events, this is truth is exponential. As a host, I get praise for the way ths show comes off; but it's the work of the entire team that makes all of this possible.
Improvements
Most conferences are transposing their physical parts to online substitutes.
What they're failing to realize/recognize is that the existing procedures, schemes, structures, and limitations are VERY different.
Most things we do in a traditional conference are due to physical limitations. When moving online, these restrictions are lifted.
Many conference producers need to think long and hard if they want to produce virtual conferences in the same way. Some resources might be useful, but the linear structure, length, consumption patterns, and the interplay between live and recorded content must change.
As our digital tools improve rapidly (which they are), we'll see some of these new behaviors become the norm. Some teams will abandon physical production altogether, while others will stick to their comforting ways.
There is nothing wrong with either approach. However, I expect we will produce new formats and novel media products (see Yvan's article about Virtual Conferences and Concerts) due to the pandemic.
Some will go away, but others will stick around. Some of those that stick around will probably unleash a new wave of remote content for businesses.
They'll resemble something akin to Netflix for businesses. Production costs will be cut. Formats will change, and distribution and consumption will take on novel forms. Just ask Paul Papadimitriou!