In case you somehow missed all the buzz about Wirecard over the past couple years, here's the TL;DR backstory, for context: Wirecard's meteoric rise from being just a small startup in Munich back in 1999 to eventually dominating the German stock exchange in 2018 soon exploded in flames in 2019 after the Financial Times reported accounting irregularities in Wirecard's Asia Pacific operations.
After months of deep investigation, 2 separate auditing firms (EY & KPMG) both found an estimated 1.9 billion euros missing from Wirecard's balance sheet which of course caused the collapse of the company in 2020 with the fallout still ongoing today.
When Ben & I first met Jörn Leogrande in person, it was during Slush back in 2018. At the time he was leading Wirecard's Innovation Labs which is how we connected in the first place since Jörn was on a mission to share his innovations – and innovation thought-leadership – with more global audiences.
We agreed that because most innovation approaches are designed to boost marketing efforts, they often miss focusing on the hard work of developing new solutions/technologies. One example of this kind of hard work would have been evolving the status quo business model of events in order to better anticipate potential industry disruptions – ie. a global pandemic – before those disruptions actually occur. Since the world went into lockdown in March 2020, all in-person events had no choice but to adapt, for better or for worse.
---
Rewinding back to before the pandemic, how was your experience working on truly innovative ideas/solutions within Wirecard's Innovation Lab?
Well, "before the pandemic" – that sounds like a thousand years ago. The main objective of Wirecard Labs back then was to build internal communities to accelerate agile thinking and innovative solutions. In other words: employee engagement was the key to our success. Constant communication was most relevant for Wirecard Labs so we did spend a lot of time in internal workshops, events, screening sessions and planning meetings. Most of the time Face-to-Face but also with a good degree of video conferencing back then.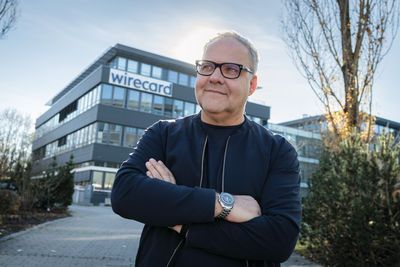 What's an example of an innovative idea/solution that you brought to life – or helped to build?
We built a truly innovative solution for AI-driven price negotiations in e-commerce. This was something that had never been done before, and merchants and consumers were really keen to use the solution.
What key lessons did you learn while promoting that innovation on stage(s) at event(s) around the world?
I always found it interesting to talk about numbers and hard facts when presenting at events. Inside the innovation community there is no lack of brilliant ideas – but what's really coming out of this? How big were the financial investments? And how successfully did the handover process work? What were the KPIs? These are issues that every innovation manager is interested in – but rarely ever shares in public. As innovation specialists, we are not magicians – everything we do should be based on numbers and concepts.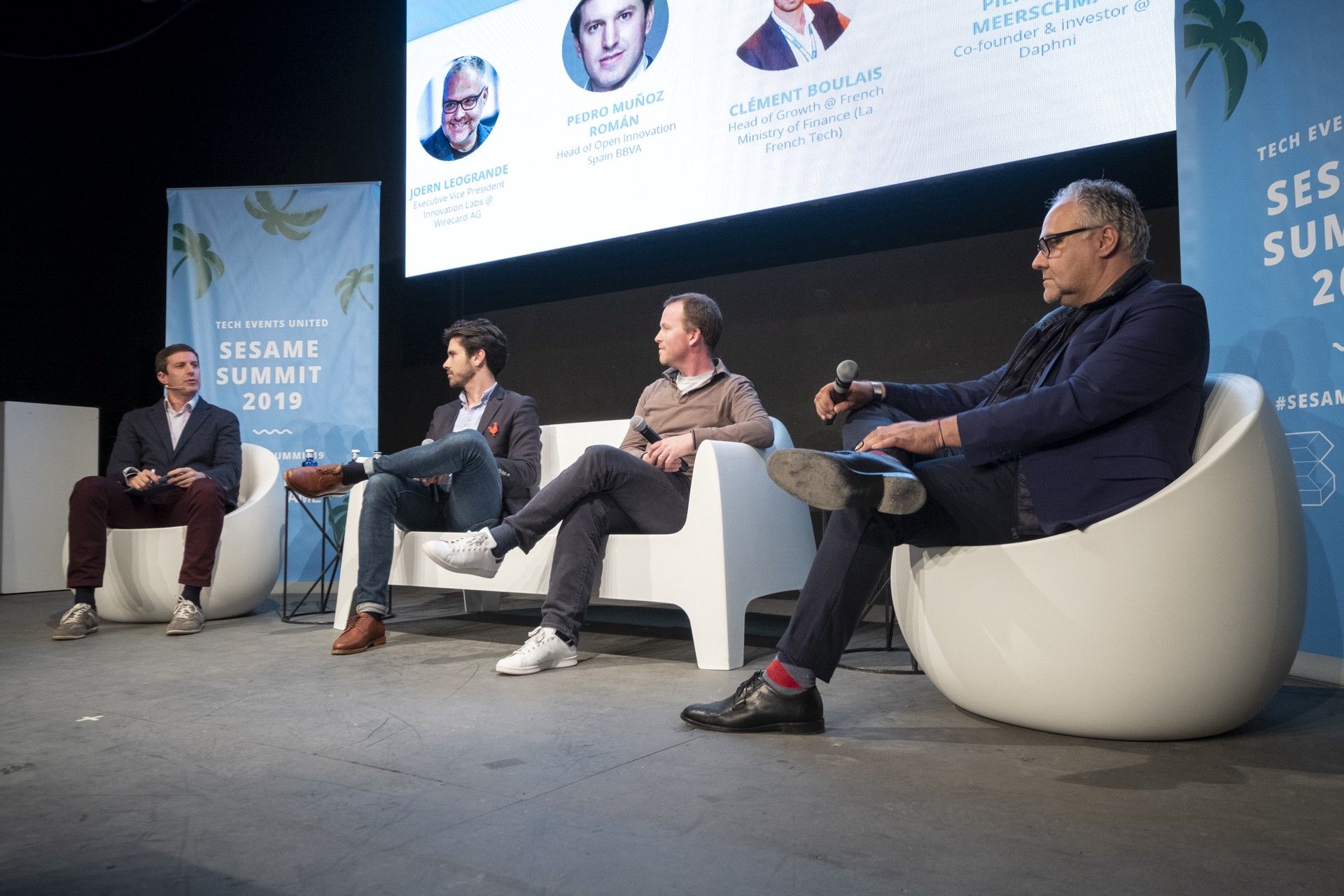 As one of Wirecard's limited public-facing speakers who was still on stage at events in 2019, how did you face the growing scrutiny around the allegations of fraud stemming from the Financial Times investigations?
As the innovation lead at Wirecard, I always had the tendency to focus on the future strategy of retail and payment and not so much on our balance sheets. When you look at most of my presentations from 2019, I was not talking about Wirecard – instead I was concentrating on some future developments. Looking back, I have to say that I made it too easy for myself with that strategy. But I was not aware of the full extent of the misery the company was in at the time.
In this age of flashy marketing campaigns and trendy buzzwords about innovation, do you have any suggestions for how to cut through the noise & figure out how what's actually relevant / worth paying attention to?
Like I said before: I think that numbers, results, KPIs or engagement factors are much more relevant than nice images and rendered videos. Innovation departments and Labs should not see themselves as satellites but more like service departments inside companies. In my experience, this approach is more sustainable, more measurable and more successful than many other innovation strategies. Involving and engaging the entire enterprise in each step results in stronger adoption of an innovation culture to drive change in order to give a company staying power in an ever-changing and ever-demanding world.
More broadly speaking, which innovation(s) within finance/ payments are fascinating you the most these days?
It might sound old but I think that now is the time when AI and machine learning will really start gaining momentum. This hypothesis has been prophesied a lot in the past. But the radically-increasing digitalization due to Covid 19 has led to the breakthrough of digital intelligence. This includes areas like fraud management, customer engagement, real time payments and data-driven offerings.
Now that the world of events has shifted (mostly) online, how has your experience taking part in or speaking at virtual events been so far? Which online events did you enjoy the most?
I have to say that I personally enjoy the smaller online events with intelligent networking capabilities very much. There is also one aspect to highlight. With most of us sitting in our home offices all day long, busy doing Zoom-calls – it is the unexpected interactions that we are missing most. Events that understand that they have to provide at least a bit of unplanned interaction will be most successful in the future. People want to discover new experiences – from the security of their home offices. But if a conference or an event is just the continuation of a Zoom-call it might not be successful in the long run.
And last but not least, what have you been up to since leaving Wirecard?
I left Wirecard in August 2020. Back then I had the idea to write a book about my journey with the company. I did a few pages and sent it to Random House and suddenly had a publishing contract. "Bad Company" came out four weeks ago in German and will also be available in English shortly. But there are no concrete timelines to share. Right now I'm taking a bit of time off to think about what I should do next. If anybody has a good idea – please feel free to share it with me.