From doing a master's in Political & Social Sciences to becoming a Belgian Tech Expert, Bruno Vandegehuchte has great insights to share on Belgium's Tech ecosystem, investment and events. Described by his colleague Marieke Sopers, as the "go-to investor guy" for Belgium, he is activating his network together with Startups.be | Scale-Ups.eu to fill in the missing links with European growth & later stage investors.
Join us and Startups.be | Scale-Ups.eu on Tuesday, June 29th to discuss what's happening in the Tech ecosystem in Belgium. Register here for Seamers on Tour.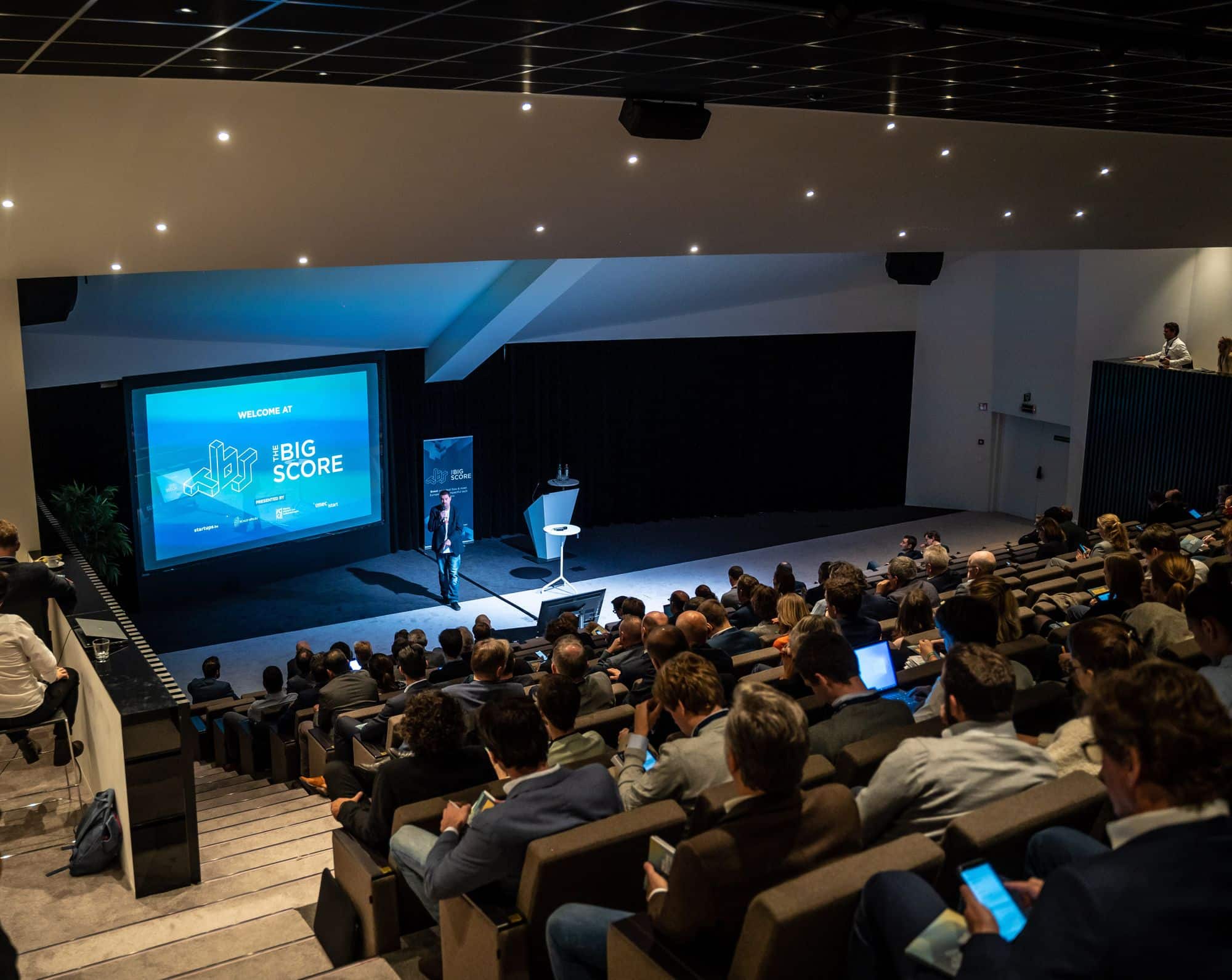 Startups.be & Scale-Ups.eu joined forces in 2018 with the giga-tech festival Supernova that welcomed a smashing 30k visitors and where the Belgian tech ecosystem met at large. Now, together they organize The Big Score with Bruno taking the lead.
The Big Score sources 50 rocketship scaleups (across Europe) to then connect them with corporates looking for impactful niche solutions and VCs looking for promising teams. Aiming to reduce the huge task of funding campaigns and convincing corporate prospects, The Big Score has become yearly the Benelux epicenter for promising scaleups to connect with big-fish investors and corporate pioneers from all over the world.
The biggest challenge? Convincing investors and VCs from London to Tel Aviv to attend physically. Bruno is relieved to go back to a live edition where physical meetings lead to real relationships instead of transactional calls where chemistry is difficult to establish. In view of the venture capital tsunami on the market, there is fierce competition amongst VC firms with every single one of them wanting to meet as many high-quality startups as possible & boost their deal flow. This is why The Big Score team has strict growth & product criteria to evaluate over 600 scaleups annually to end with the 50 most promising that are welcomed.
Some of the qualifying criteria for those The Big Score startups include basic criteria like ARR, financial KPIs, "plentygrowth" stats, international presence and mention in the foreign press. However, Bruno's team doesn't just stop at those criteria, they also deep dive into the team, the product and ambitions – as well as asking 'best friend' VC firms for their insights. This lengthy process leads The Big Score to have a strong reputation in having a well-curated and meaningful line-up.
After every event, the team reaches out to companies to evaluate their experience. Their data shows that approximately 10% of all scale-ups scores funding or deals with corporates within 8 months after The Big Score.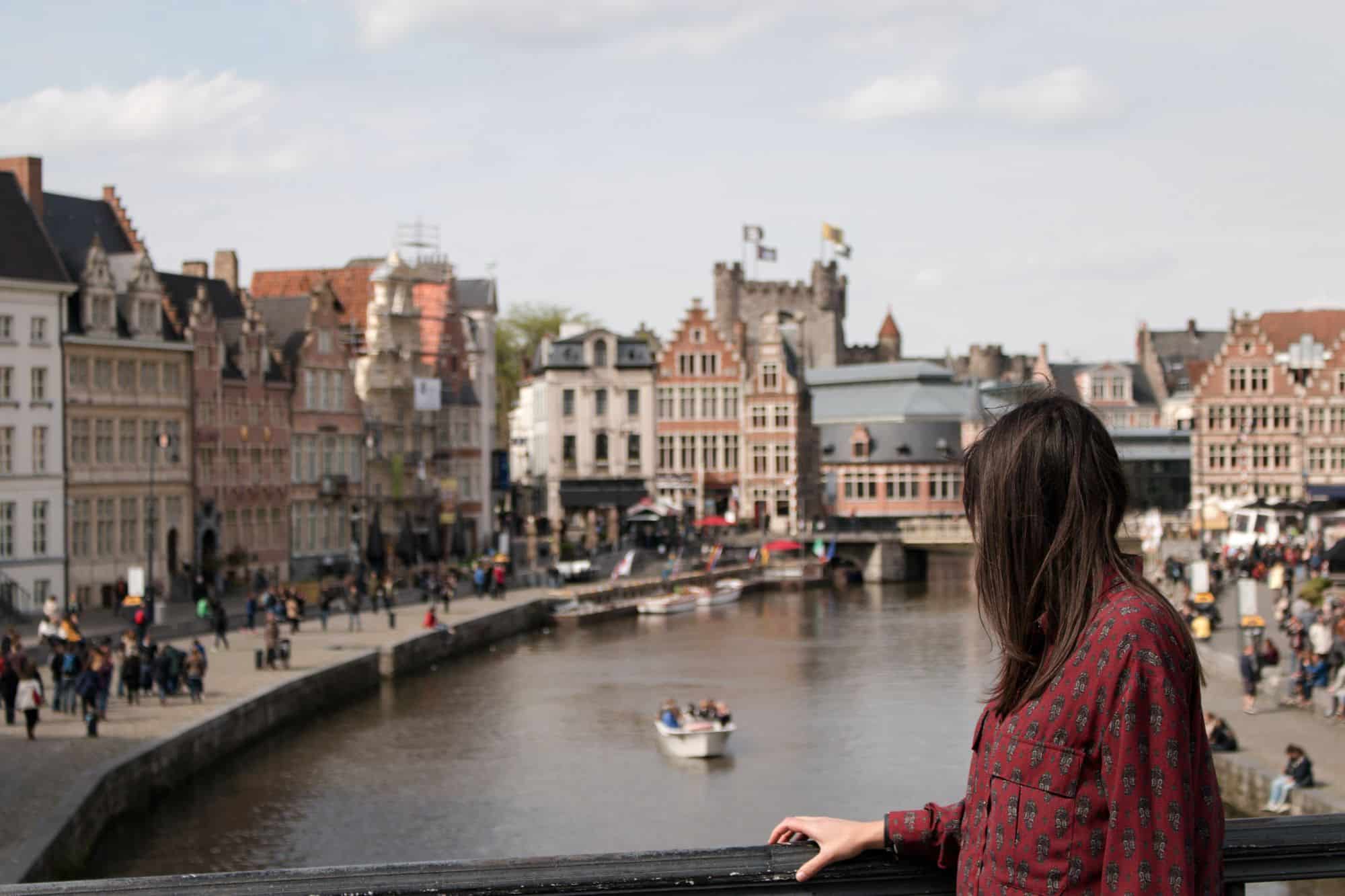 And what about Belgium?
Even though Belgium is such a small country, it would be wrong to group it together as if it was one unified Tech ecosystem. Right off the top of his head, Bruno explained how each city has its own specialty based on location, networks and institutions.
Ghent – Marketing & advertising technology, machine learning, digital agencies, plenty of serial founders and a very mature biotech scene.
Brussels – fintech, payment, insurance (many MNC + corporates located there).
Leuven – health, nanotech, materials with tech transfers from world-leading R&D centers such as the University of Leuven & imec
Antwerp – supply chain & logistics, smart city & infrastructure (Europe's second-largest seaport)
Why should startups make the move to Belgium?
There is a multitude of reasons why startups should consider making the move (or making a start) in Belgium. Looking to hire great employees or expand? Belgium has great universities churning out a large pool of tech talent for future hirings. Looking for adaptability? According to Bruno, Belgian people are easygoing & startups have an open multicultural & a crossborder attitude. And what about quality of life? Lovely cities, plenty of festivals, Belgian beers and a Burgundy mentality need we say more?
And one thing that is usually overlooked? Belgium is a fantastic place to have your hub. Think of it as "the gate to all of Europe", you can be anywhere in a couple of hours.
Who agrees that Belgium is the place to be?

How about the growing number of rocket ship success stories? Such as
Part of that can be attributed to two companies who pioneered the startup entrepreneurial spirit in Belgium:
Netlog, the Facebook avant la lettre with 63M accounts on their social platform which gave birth to plenty of startups.
Showpad & Take Eat Easy a.o. which created the entrepreneurial landscapes in Brussels & Ghent.
Record: Belgium was one of only a couple EU countries to have VC investments grow in 2020 and passed the $1 billion milestone in funding in 2020.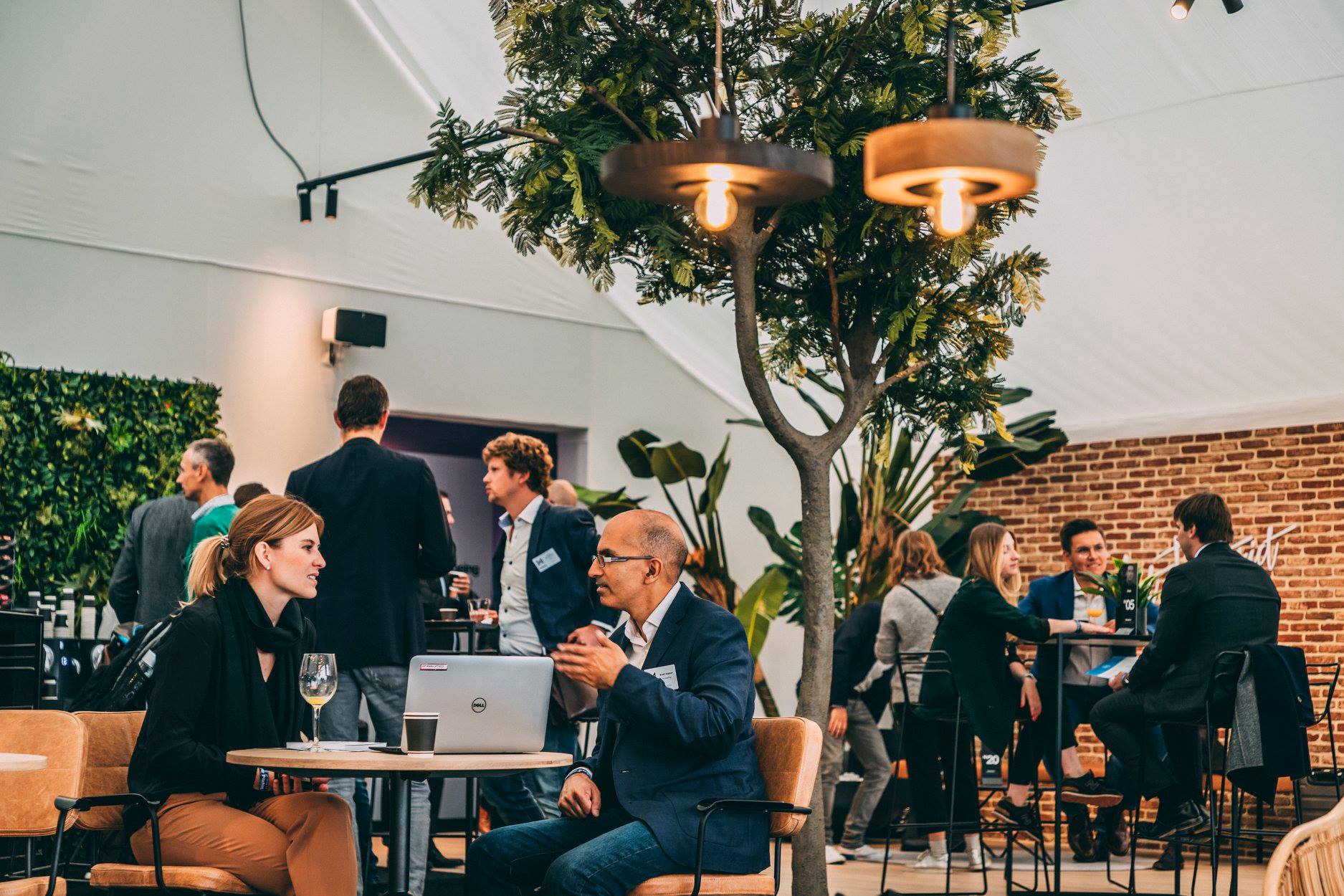 To conclude, what's happening this year with The Big Score?
As the event approaches in December, make sure to keep checking up on the website for challenges brought by multinationals. As a startup, you shouldn't miss the Day 3 Open Event with over 35 big-player MNCs hosting their own budgeted challenges. Meet CTOs looking to work directly with startups.
The format? The 50 selected scaleups are expected to be in Ghent IRL on Day 1 & 2 to pitch & meet with top investors face-to-face. On Day 3, all European are welcome to attend physically or virtually to tackle presented corporate challenges. (although Bruno recommends to physically attend and to try the iconic Ghent nightlife and dolce vita).
---
This article was produced in collaboration with Startups.be I Scale-Ups.eu.

Startups.be & Scale-Ups.eu joined forces in 2018 to solidify our offering for the Belgian tech ecosystem at large. Together, they are the one-stop-shop for tech entrepreneurship. They pride themselves in being the leading growth platform in Belgium that connects Europe's most promising startups and scale-ups with our network of deep-pocket investors, corporate buyers, global partners and relevant stakeholders. Their goal is to fast-track innovation and collaboration with high-tech companies.
They enable startups and scale-ups to squeeze time into their lifecycle and grow faster. They create high-quality business networking events for inspiration and matchmaking. They facilitate open innovation between startups/scale-ups and large corporates. The Big Score, The Big Squeeze, Startup Fairs, SuperNova and GoGlobal missions are only a glimpse of what we are famous for! Startups.be | Scale-Ups.eu is the top-of-mind time-squeezer for tech startups and scale-ups.