---
Looking for the best VC events & conferences in 2023?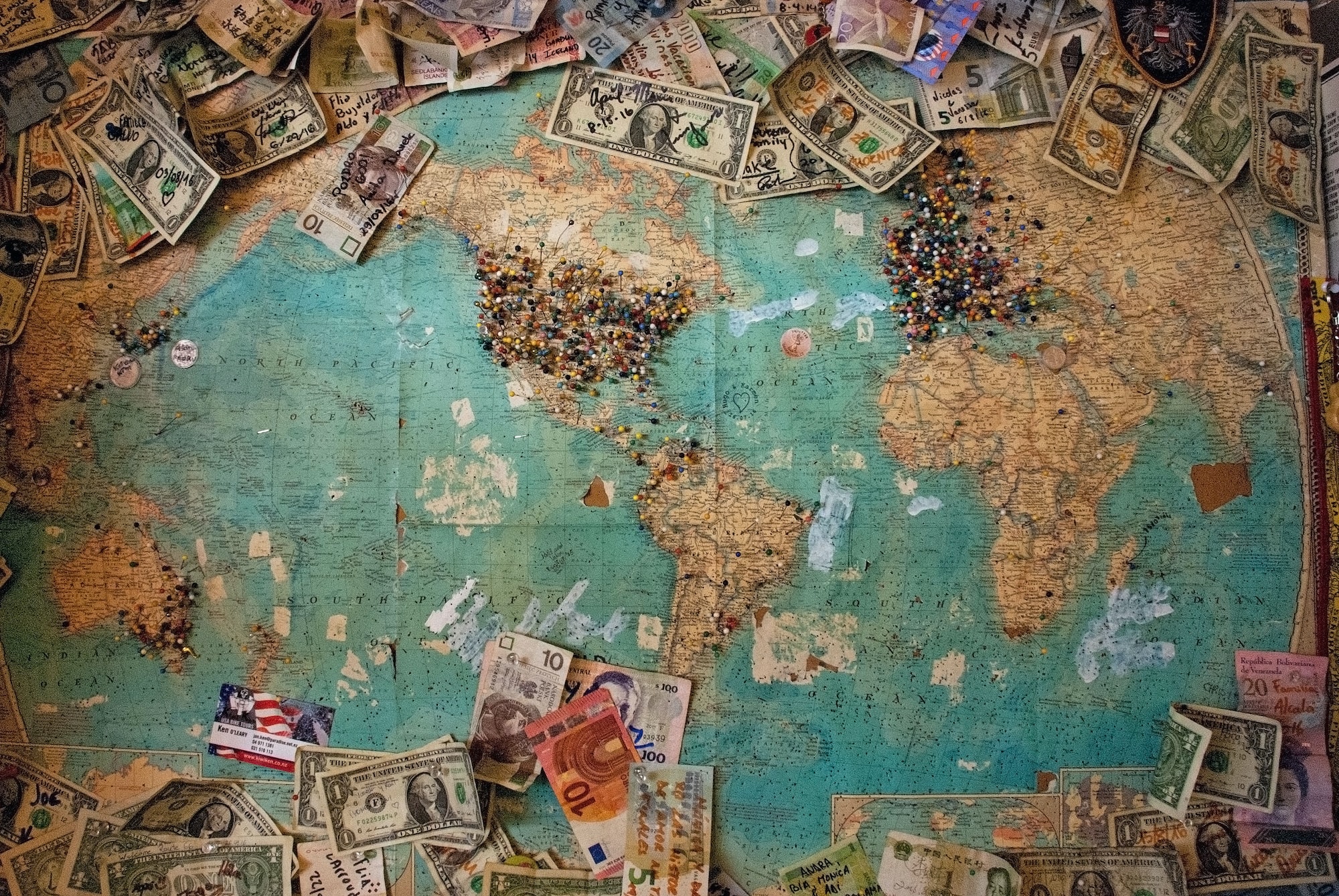 Not seeing your favorite VC event/conference on this list? smrs.link/add-event
---
Top VC conferences in January 2022
January 5-7 – USA
The global stage for innovation, CES convenes the tech industry, giving global audience access to major brands and startups, as well as the industry's most influential leaders and advocates.
January 10-12 – USA
Biotech Showcase is an investor and networking conference devoted to providing small- and mid-cap biotechnology companies an opportunity to present to and meet with investors and biopharmaceutical executives during the course of one of the largest annual healthcare conferences that attract investors and biopharmaceutical executives from around the world.
Top VC conferences in February 2022
February 1-3 – Saudi Arabia
Involving key buyers across the Saudi government and major companies, the exposure and business opportunities will be countless at LEAP 2022 happening in Riyadh.
February 28 – March 2 – USA
Built for growing, evolving startups + scale-ups around the world. Join Global 2022 for meaningful networking and mentorship, developing deeper connections; storytelling, and educational content shared by leaders of brands who stood out this year.
February 28 – March 3 – Spain
At the core, 4YFN 2022 will be keynoted by influencers and pioneers, discussions among top experts of the industry – as well as insightful startup pitches.
February 28 – March 3 – Spain
MWC Barcelona is where leading companies and trailblazers share the latest topics relevant to the future. And the best place for networking opportunities with mobile and tech industry influencers.
Top VC conferences in March 2022
March 14-15 – France
Paris Space Week gathers the World's Space Tech Ecosystem under one roof for 2 Days. The event brings together the brightest space agencies, large groups, SMEs, start-ups, and investors. And naturally, the international press and thousands of enthusiastic space executives.
March 28-30 – USA
MedCity INVEST unites active investors with corporate business development executives to facilitate investment opportunities with the most promising healthcare startups. For more than a decade, biopharma, diagnostics, health IT, medical devices, and beyond have presented here to investors.
March 29 – Virtual
Wherever you are in the world, SuperTechnology North America is coming to you. Expert industry speakers. Hundreds of connections. Unparalleled networking opportunities. Only at SuperReturn. All are delivered online, direct to you.
Top VC conferences in April 2022
April 27-29 – Latvia
TechChill 2022 will be one of the main Tech and startup events in the Baltics. They're all set to gather the hottest startup people in the coldest month of the year for the eleventh time.
Top VC conferences in May 2022
May 10-11 – UK
LSX World Congress gathers the founders and CEOs of innovative start-ups through to publicly listed life sciences giants, and everyone in between. It represents the breadth and depth of cutting-edge research and technology driving the advances in the industry right now and in the near future.
May 12-13 – Spain
The Summit showcases a selection of some of Europe's hottest startups and comes together to learn from some of the most successful European entrepreneurs of our time.
May 17-18 – Italy
Bio€quity Europe is one of Europe's premier international showcases for financial dealmakers and biopharma executives to meet rising biotechs – join the discussion in Milan, plus take advantage of two bonus days of digital 1×1 meetings.
May 17-19 – USA
The annual Angel Capital Association Summit is the world's premier professional development event for angel investors. ACA members, other accredited investors, and professionals in the startup ecosystem are invited to attend this industry-leading event, which includes essential new information and top networking opportunities for the people attending.
May 25 – Israel
The Summit provides unprecedented insight into the world of startup venture capital, with exclusive exposure to cutting-edge technologies, the entrepreneurs behind them, and the corporate leaders deploying them.
May 24-26 – USA
Serious investing conversations in shorts and sandals. Interactive programming and a variety of outdoor activities. Endless supply of food, drink, and entertainment. What's not to love?
Top VC conferences in June 2022
June 1 – Germany
Join Hinterland of Things 2022 and get exclusive access to Germany's DeepTech Innovation-Family driven by traction, trust, and tradition.
June 20-23 – Canada
"North America's fastest-growing tech conference," Collision brings together Fortune 500 companies, groundbreaking startups and world-class speakers in Toronto.
Top VC conferences in September 2022
Sept 6-7 – Germany
PIRATE Summit focuses on real-life experiences, authentic connections, peer learning, and is characterized by its festival-like atmosphere. An environment for people to let their guard down, engage in meaningful ways, renew old friendships, start new ones, and just be themselves. #RaiseYourself ‍☠️
Sept 14-15 – Denmark
TechBBQ is for entrepreneurs, investors, journalists, and tech enthusiasts looking for an intimate, well-designed, and educational experience; the main goal being to support and strengthen the Nordic ecosystem by fostering growth for startups and scaleups.
September 25-27 – Germany
One of Europe's leading founder's festivals – attracting the world's greatest companies, speakers and entrepreneurs alike return to Munich in 2022. Join 5,000 founders, investors, and startup enthusiasts for two days full of learning, networking & inspiration.
Sept 27-29 – Italy
TechChill Milano will bring key players and game-changers together to share their insights and best practices on how to build a strong Italian startup ecosystem.
Sept 28 – France
France Digitale Day (#FDDay) will bring together over 2,500 founders and investors from across France and Europe to discuss the latest trends in business, tech, and society in a unique, village-like venue in Paris.
Top VC conferences in October 2022
Oct 5-6 – UK
Sifted is moving off the page and onto the stage – bringing startup Europe under one roof with new perspectives, new opportunities, and new chances to collaborate.
Oct 6-7 – Poland
This is where visionaries and engineers come together. Join a truly innovative community and get inspired by the rapidly changing world of technology.
Oct 12-13 – Netherlands
World Summit AI, one of the world's leading AI summits gathering the AI ecosystem of enterprises, big tech, startups, investors, and academia, returns to Amsterdam in 2022 for its sixth anniversary.
Oct 17-19 – Ireland
Join 5,000+ SaaS founders, execs, and investors as they come together to learn from industry experts, get hot leads, fill up their calendars with business development opportunities, and connect with their peers.
Oct 24-26 – Spain
Fueled by the main theme of "Inspiring the Good Future", Valencia Digital Summit 2022 showcases how technology, innovation, and digitization can change, impact and transform every aspect of our lives in a positive way. It will address the role of technology in the main social and economic challenges faced by society in the near future.
Top VC conferences in November 2022
Nov 1-4 – Portugal
Web Summit 2022 will gather the founders and CEOs of technology companies, fast-growing startups, policymakers, and heads of state to ask a simple question: Where to next?
Nov 17-18 – Finland
Slush 2022 is all about connecting founders with what and whom they need while building a new, inclusive, and more purposeful culture of entrepreneurship.
Top VC conferences in December 2022
Dec 7-8 – Sweden
The Nordics AI Summit will take place on 7-8 December and will have experts sharing insights on cutting-edge technical advancements and real-life adoption, application, and impact of AI, as well as breakthroughs. The agenda will include a mix of presentations and panel discussions, along with opportunities to ask the speakers your questions and also networking sessions to connect with fellow peers working in the field.