Based on user feedback and our own analytics, in addition to our downloadable and constantly updated Entrepreneurship and Venture Capital focused calendars, we're now offering you the added convenience of a browser based calendar feature.
We know some of you like to keep your calendars with a minimalistic look, while others want the whole picture all in one place. For the later, the download makes the most sense, for the former, the browser based calendar(s) allow you to check in and get all the info about upcoming events when and where you want it.
This feature is available to paid members only and can be found at: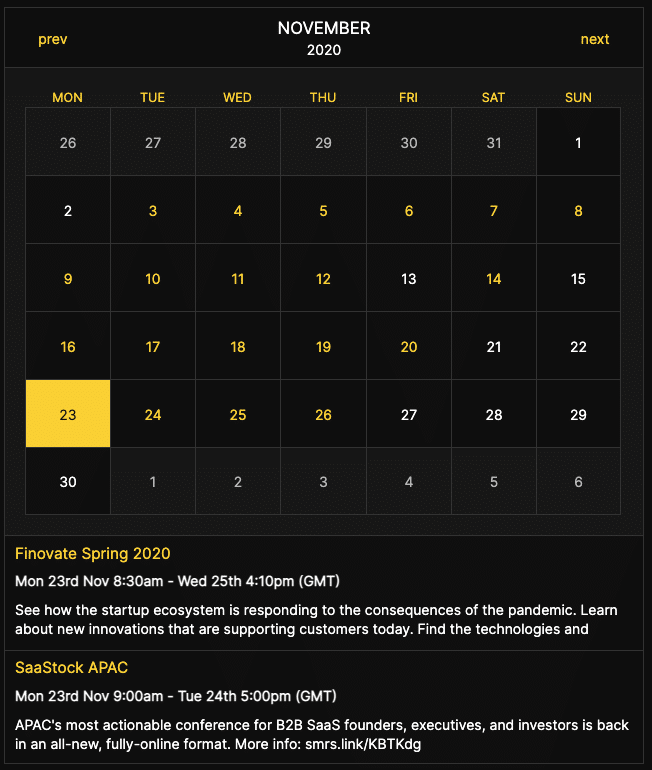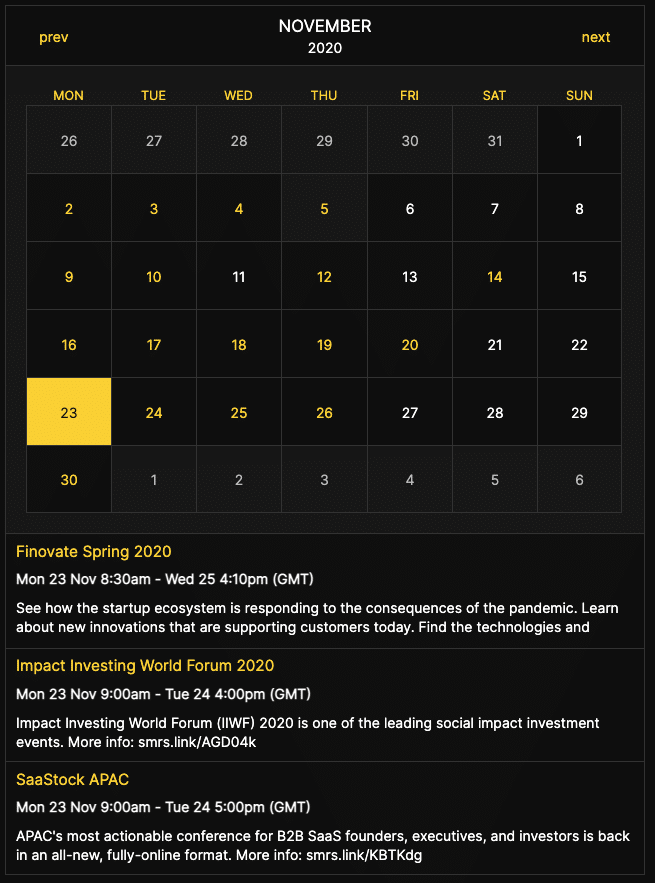 If you have any questions or need assistance, feel free to get in touch, and we'll help sort you out ASAP.
---
Time is money. Save both by staying in the know with the Selected Newsletter.